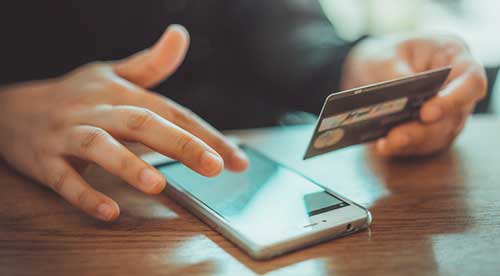 Conversion optimization is a dynamic practice that allows your medium-sized retail business to convert leads and garner more business for your brand. Unlike other forms of optimization, conversion optimization focuses on the prospects and customers who are already interested in your message.
In the first part of our series on conversion rate optimization, we discussed why it was important for retailers and ways it benefits the business. Today, we're going to discuss a few actionable steps that can provide an instant boost to conversion rate optimization.
One of the advantages of CRO is that many businesses begin to see the benefits quickly. Unlike campaigns that can take months to see results, businesses can expect to see a positive return on this investment by implementing simple tactics, such as:
1. Be Transparent About Your Shipping Fees
Want a simple way to reduce cart abandonment? Let your customers know about your shipping policies up front. Customers do not want to go through the process of adding an item to their cart, then entering their shipping and billing information, only to find that your shipping fees are more than what they bargained for. By making your shipping information readily available, customers will know what to expect and will be less likely to abandon their carts during checkout.
Obviously, offering free shipping is the best way to improve your CRO. A recent survey from Statistic Brain reveals the following:
36% of those surveyed will not make a purchase without free shipping
42% actively seek out deals with free shipping
Only 1% say that shipping has no effect on a buying decision.
Offering free shipping to everyone can take a toll on profit margins. As an alternative, consider offering free shipping only when a person makes a purchase over a certain amount – for example, $50 or more – just make sure it's clear on your site.
2. Clearly Convey Your Value Proposition
Your website should tell prospects from the start what differentiates your business from the competition. Give your visitors a reason to purchase and communicate it clearly. For example, Uber's app offers uber convenience – with a tap, you can reserve your ride and be on your way to your destination. Work with your website developer and marketing team to create a value proposition that makes your users stick around.
3. Try an Exit Overlay
Consider that a website has only seven seconds to grab a user's attention. How will you make the most of it? When a visitor decides to bounce, an exit overlay could be the difference between missing out on a conversion and making a purchase. Examples of effective exit overlays include:
An unbeatable offer. Whether it's entering a free drawing for a gift card or a small percentage off, users respond to a simple incentive.
Emotional appeals. Whether it's creating FOMO of missing out on a great deal or creating a sense of urgency, exit overlays that have emotional appeals tend to be effective.
Cross-selling. Show related products or services to potential customers to whet their appetite.
No matter the style, exit overlays offer visitors a compelling reason to stay and make a purchase.
4. Perform Regular A/B Testing to Optimize the Buying Experience
A/B testing can help you improve your CRO by identifying potential hitches in your site that keep people from making purchases. For example, maybe your CTA button isn't big enough, or perhaps it is the wrong color. Website A/B testing helps your business analyze every aspect of your website so you can continue to optimize your experience for users. It allows you to create a hypothesis about your website performance and make changes to see how it ultimately affects your conversion rate.
Making some simple changes can help you improve your conversion rate. By making the experience seamless and as transparent as possible for your current users, you can bolster your sales and ultimately improve the bottom line for your medium-size retail or ecommerce store.