Live Nation
Informing & Connecting Global Teams
The Challenge
With a global workforce of 25K+, Live Nation needed an overhaul of its underutilized employee intranet to create an indispensable, user-friendly tool for corporate communications.
our solution
Our game plan was to combine must-have tools and resources with great-to-have company news, plus entertaining features and social forums in a best-in-class intranet experience. After conducting senior level stakeholder interviews and content organization sessions, we developed a logical information architecture that worked seamlessly with the selected technical platform. We then created a visual design that blended simplicity with the rock and roll vibe of Live Nation's culture.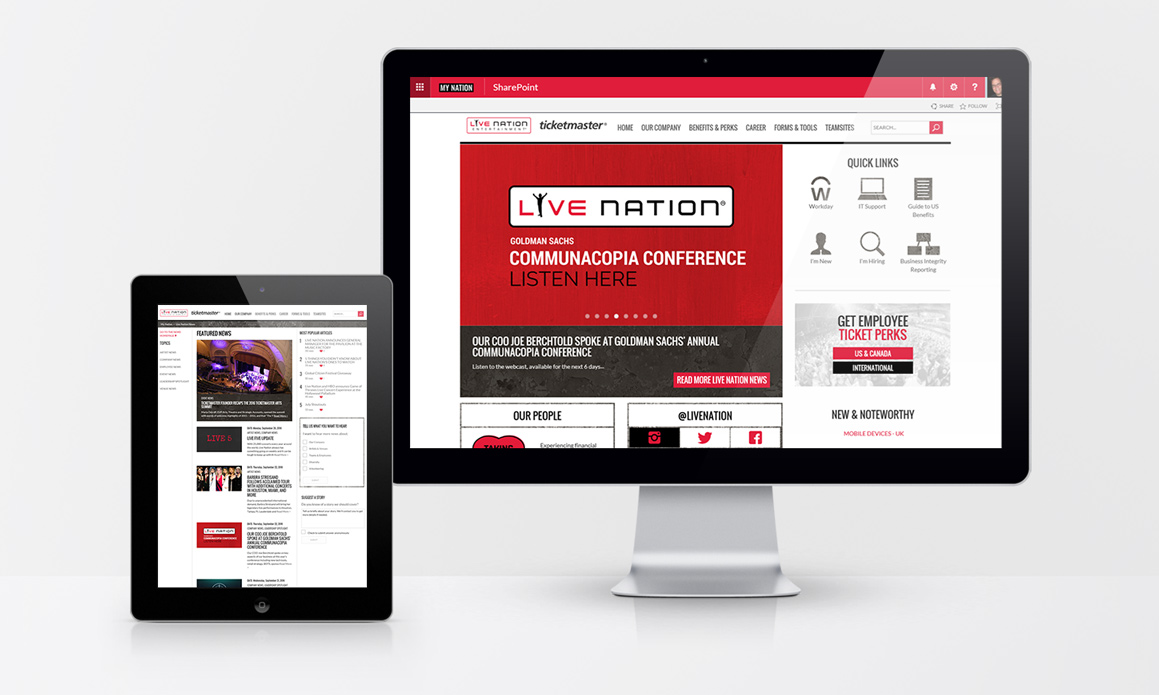 The Results
As one of the only tools used company-wide, My Nation now surfaces relevant content and tools to meet employees' needs everyday. A modern, easily-maintained and scalable platform, this intranet helps teams at all levels − locally and globally − feel connected and informed.

Stakeholder Research

Content Strategy

Information Architecture
User Experience Design

Search Engine Optimization

Visual Design
Website Copy Editing

Editorial Calendar Development